This weekend I could manage to get some Me-time and thought of trying out something I had never tried before!
A change of nail polish was long over due and I thought I should try my hand at nail art.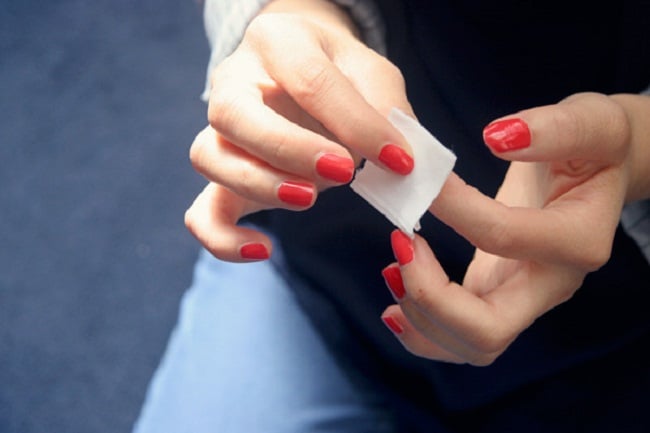 I didn't have any paint brushes, sticker tapes,motifs or other cool stuff required to make a nail art attempt successful. In fact I didn't even have the slightest of practice of using the brush in any way other than the regular!
Nevertheless, I just began painting my nails sportingly and thought I will undo it in the wink of an eye if my attempt fails! To my surprise, it turned out to be pretty cool (if seen from the perspective of a Newbie like me!).
Sharing the steps with all Mummas so that even they can enjoy a self-done nail art (that gets done in exactly 5 minutes) at the comfort of their home!
I used:
Nail paint remover
Cotton balls
Q-tips 
What I did:
I simply removed my old nail paint using cotton and nail paint remover.
Then painted a diagonal line with Lakme Color Crush 21, followed by one with Color Crush 45 and finally ended with Lakme True Wear Nail Color Metallics 040.
I didn't use any sticker tapes (as one is supposed to) as I didn't really have much idea nor the patience to use them. I repeatedly kept wiping extra paint off my cuticles, using Q-tips dipped in nail paint remover.
It eventually turned out quite well and looked like this…
I went for the simplest design to begin with and did realize at the end that I could have done a neater job, had I used tapes.
It was an awesome experience nevertheless and kind of energized me up for no reason! I am now looking forward to trying newer designs using motifs, tapes, stencils, bobby pins etc.
Do drop in your unique ideas to do such nail art at home using the minimum possible things and finishing up in hardly five minutes!
Pranita Sohony