Dear Son,
This evening, while you were fast asleep, I was in the balcony, over a call with Dad. I suddenly heard you let out a wail and come running out of our room. I immediately hung up and attended to you thinking you must have had a nightmare which was making you feel so disturbed and upset. On picking you up to hug you, I realized you had wet your pants and that was what was making you uncomfortable. Your tears and loud incessant crying expressed your embarrassment, discomfort, anger at yourself and fear – all at once.
All I want to say to you, my Son, is,
"It's Okay!"
It's Okay to wet your pants sometimes, feel embarrassed, sorry, unsettled and upset about it.
Just come to me, a hug from me will make things alright – just like it did today!
It's Okay to not have control over your own self sometimes.
You will gradually learn to manage it-Rome was not built in a day.
It's Okay to give rise to a situation where I have to change all your clothes-from inside to outside.
We all need a detoxification of the soul, once in a while!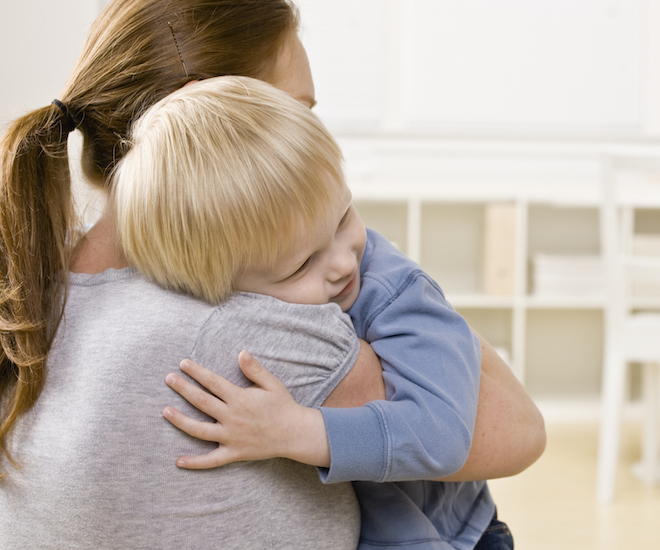 It's Okay to wet the bed with your pee.
Everyone does uncalled for things and there are ways to set it right.
It's Okay to wear fresh pants and shirt, even if you don't feel like changing your old ones.
You have to learn to welcome new changes in life-that's called evolving.
It's Okay to bed wet at home; where else if not here?
Our home is the best playground to try, test, fail at things and yet not get reprimanded for it.
It's Okay to ask Mumma to make you wear your diapers again.
Everyone feels ill-confident after going through something tough. Take your time. You will be fine.
It's Okay to tell Mumma again and again, "Big boys don't wear diapers, only small babies do!"
You have to learn to gain strength from yourself on your own. Sometimes you need to talk to yourself and learn to make up.
It's Okay always to be a child .
Innocence is precious.
Love you baby,
Mumma
Pranita Sohony