According to the BBC, most working parents in India pay around 75,000 Rs for a normal birth (rising to 200,000 Rs for a Cesarean birth!), which means having a baby doesn't come cheap. But we knew that already.
In addition to the hospital fees there's also the cost of nappies, formula if we choose to use it, clothes, car seats, prams, and so on. It can sometimes seem like a never ending list, and for many of us, having a baby means needing to seriously think about our home budget, and how it will be affected.
Organizing your home budget is one of the best ways to prepare for your expanding family, along with thinking about any ways in which you'll be able to easily save money once the baby arrives. Believe it or not, saving money can be much easier than you think.
4 Money Saving Tips For Moms
Don't follow the crowd
'You need this', 'you need that' – other mums can be a great source of information (and a shoulder to cry on during those first few months of parenthood!), but don't rely too heavily upon what your friends say.
Every baby is different, and what works for one child may not work for another. Don't stock up on all sorts of baby accessories before the birth or you may end up paying out for things that your baby will never use. A play mat? You may find your baby hates to lie down and prefers a bouncy chair instead.
It's all about the fun
Baby's first birthday? That's got to wreak havoc on the home budget, right? Wrong! Guess what – babies have absolutely no idea how much something costs, so whether you spend Rs. 1000 Rs or Rs. 100,000, they're not going to have a clue.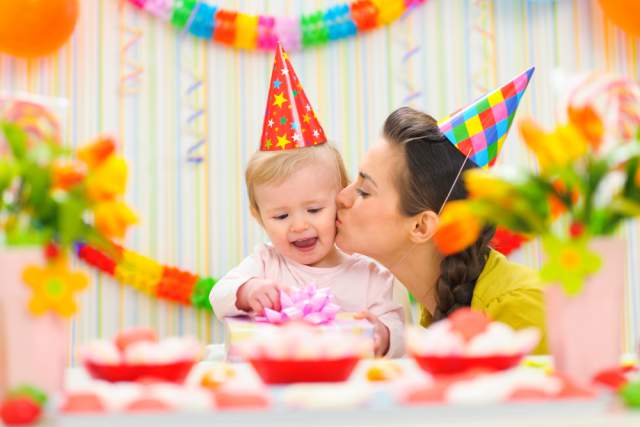 At 12 months old (and for many more years afterwards), they're all about the fun. We've all heard stories about kids throwing aside the toy and playing with the cardboard box instead. All they want is something fun and it'll be the best birthday ever, never mind the cost.
Rethink your 'designer baby' plans
There's something so cute about a baby rocking a pair of Armani jeans, but many designer baby items are just so impractical they'll make you want to tear your hair out! Armani Junior make a faux fur coat for little girls – can you imagine cleaning vomit out of that?
And how about getting your baby into jackets or dresses that have buttons down the back? It's a nightmare. While designer gear is a cute thought, have a good think about whether it's really worth the cost before you head off for your shopping spree.
Reuse, reuse, reuse!
One great piece of advice for mums is to buy clothes that are gender neutral, so that they can be handed down to future children. But come on – how many of us actually do that? If you're having a son after already welcoming a girl into your family, there's no reason why some of your daughter's old clothes can't be reused. Pink vests that are hidden underneath other clothes?
Flowery pajamas that no one will see? What's the problem? Reusing and recycling are some of the best ways to minimise your outgoings. And if this is a stretch too far then reuse within the family by swapping old kids clothes with your sisters, brothers, in-laws or friends.
Is having a baby cheap? No way! For such small people, they sure do cost a lot! However, with a bit of careful planning and some good organizing of your home budget, babies don't have to cost quite as much as everyone says they do. It's all about learning to become more money savvy, and working out where your money is best spent. Is it best spent on designer baby clothes? No! Is it best spent on fun family days out and a safe and reliable car seat? Yes!
Believe it or not,
Being frugal is now 'cool'
and it might just be easier than you thought. Go on, give it a go and see how much you can save.